Our seasoned and skilled therapists at Saguaro Springs Healing Center are professionally licensed with the State of Arizona. Our counselors have a wide range of expertise and training to better serve your needs.
Jo Ann Walters is a Licensed Professional Counselor (LPC), Licensed Independent Substance Abuse Counselor (LISAC), and Certified Clinical Trauma Professional (CCTP) in the state of Arizona.  

She has a tremendous heart to work with people seeking to find healing and are looking for someone to help them in their journey. Having experienced many struggles of her own, she knows first-hand how difficult it is to share your inner thoughts and fears with another person. JoAnn tries to honor this by creating a safe and non-threatening environment that facilitates healing and growth.  

Currently (and for the past 10 years), I have been working with the Gila River Indian Community and feel honored to have the opportunity to get to know many of my clients on a personal level and assist them through whatever obstacles have been in their way. 

Prior to working with Gila River, JoAnn worked 4 ½ years as a crisis counselor in Maricopa County as well as working with seriously mentally ill clients within a Community Living Program in west Phoenix. she has a heart to help people learn to help themselves in a non-threatening, sensitive, and caring environment. Her faith is a part of who she is and strongly guides the work that she does. JoAnn has always been open to including this in the counseling process for those who express a desire to have this as a part of their treatment. For those with other spiritual beliefs or no identified belief system, JoAnn will incorporate what works for the individual, couple and/or family.
Rachael Peterson is a licensed therapist here at Saguaro Springs Healing Center. Rachael graduated from Arizona State University with a bachelor's degree in Psychology, received her master's degree in counseling and psychology and have over 15 years' experience in the mental health field. Her purpose and passion as a therapist is to bring hope and healing to others. 

Her therapeutic experience includes working with men, women and children of all ages; including a diverse range of challenges such as anxiety, depression, PTSD, ADD/ADHD, domestic violence, child abuse and substance abuse.She believes in using a positive client-centered approach to assisting individuals achieve the best version of themselves. As such, Rachael utilizes an eclectic approach to treatment with the foundation of Acceptance and Commitment therapy, Cognitive-Behavioral therapy, Motivational Interviewing and mindfulness-based strategies.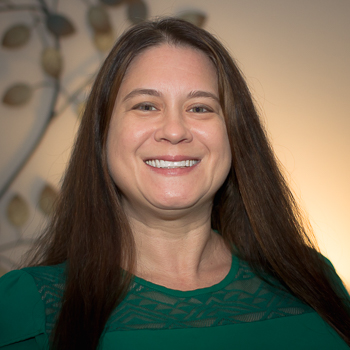 Darlene Yoder
Darlene Yoder, LPC recently moved to the Phoenix area from a Chicago suburb. A lifelong Midwesterner, Darlene attended college in Ohio and obtained a Masters Degree in Clinical Psychology in Chicago. Darlene has been a fully licensed counselor in Illinois since 2004 and obtained an additional LPC license in Arizona in early 2021.

Throughout her career in behavioral health, Darlene has worked in a variety of settings including an acute inpatient psychiatric hospital, residential treatment facilities for both substance abuse and dual diagnoses patients, child welfare including a group home setting, and private practice. Darlene's therapy style is direct, accepting of all individual differences and interactive.

Cognitive Behavioral Therapy is a primary treatment method. Other modalities used include Dialectical Behavioral Therapy, Acceptance and Commitment Therapy, and Family Systems. Darlene has extensive experience working with clients who seek relief from issues including Depression, Anxiety, Post-Traumatic Stress Disorder, Attention Deficit Disorder, Psychotic Disorders and Substance Abuse. These experiences have created a strong ability to engage with a wide range of clients, complete thorough diagnostic assessments, and assist clients in reaching their treatment goals.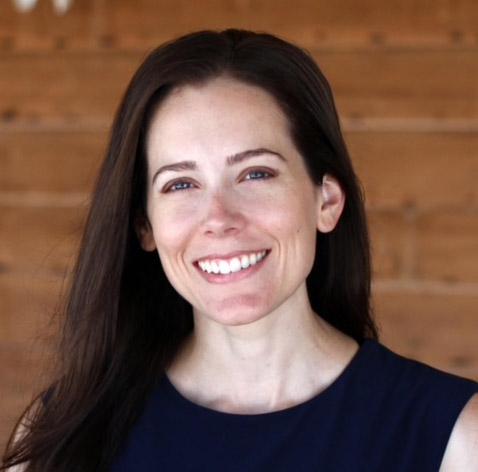 Rachelle Imlay, LAC recently returned to Arizona after being a long-time resident in order to be closer to family. Rachelle has always been service-oriented and knew that she wanted to help people. After obtaining her bachelor's degree in psychology from Arizona State University she decided to continue down the educational path eventually completing her master's degree in counseling at Northern Arizona University.

Rachelle worked for a short time in community mental health assisting children and older teens navigate and move towards change. Rachelle primarily uses cognitive behavioral therapy along with other modalities to better address the client's goals. Rachelle truly believes in the power of the therapeutic relationship and the healing that can be achieved with therapy.